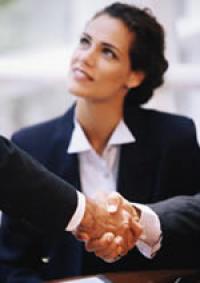 Established in May 2005, Delano Mortgage is a Licensed Connecticut residential and commercial mortgage provider located in Enfield Connecticut. Our mission is to develop relationships with our clients that will last for generations. Our most important goal is measured by our quality. At Delano Mortgage, we value the highest quality principals in an ethical and professional manner in all aspects of our business. Financial counseling and customized loan solutions assist our clients pursue their dream of home ownership, but our experience and guidance ensure fiscal responsibility in keeping it.
This goal can be put into four words:
"FAMILY-ORIENTED & CUSTOMER FOCUSED"
First and foremost, we represent our clients ensuring they have access to the best mortgage products available for their situation. You will find that the skill, professionalism, and consideration we give to each of our clients make getting your loan a successful endeavor. Our high standards provide our clients with mortgage bases savings and the peace of mind they deserve. Our success depends on our ability to apply these business practices and make every client part of the Delano Mortgage family
We are confident in our abilities and proud of what we do. Won't you join us...? 
Give us a call today at 860-741-6711 for a free, personalized consultation. You can also apply online. It is fast, secure, and easy.
Why wait? Let us go to work for you!